No results were found for the filter!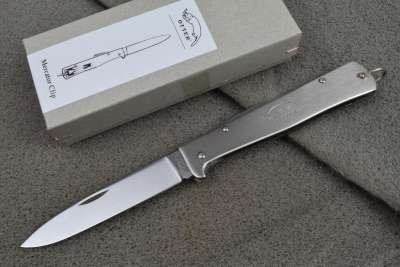 Otter Mercator-Knife Steel
The original Otter Mercator with its classic box construction of the steel handle receives an essential update: The clip , a feature of more recent pocketknives, ensures that the Mercator can now be conveniently clipped into the trouser...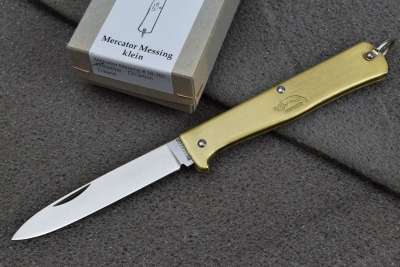 Otter Mercator-Knife Brass Small
The smaller version of the Brass Mercator knife is a delight for anyone for whom the original version is just a little bit too large for the trouser pocket. Classic Solingen stain-resistant 4034 blade steel is used as the blade steel....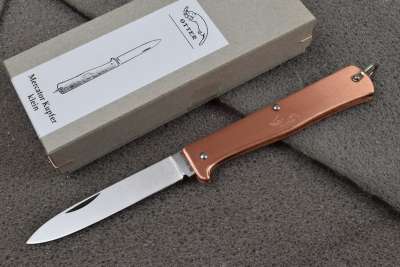 Otter Mercator-Knife Copper Small
The small Mercator with copper handle is configured as a slip joint and features a 4034 blade. Specifications : Blade Material: 4034 Blade Thickness: 2.1 mm Blade Length: 77 mm Blade Finish: satin Overall Length: 172 mm Handle Material:...